I want to first explain why I am a supporter of the We Need Diverse Campaign. Three years ago my husband and I adopted a sibling group of three out of Foster Care. There are THOUSANDS of children in each state who desperately need a permanent home. Our house became one of differing colors. My husband and I are Caucasian and my children are African American, the oldest is Bi-Racial. Diversity is important to me because people are beautiful because of the differences. My children are avid readers, especially my daughter, and I want her to be proud of who she is and I think she's gorgeous! After becoming aware of the We Need Diverse Books Campaign, I quickly realized that there is a HUGE hole of African American characters within YA (my favorite genre) and of course other races as well.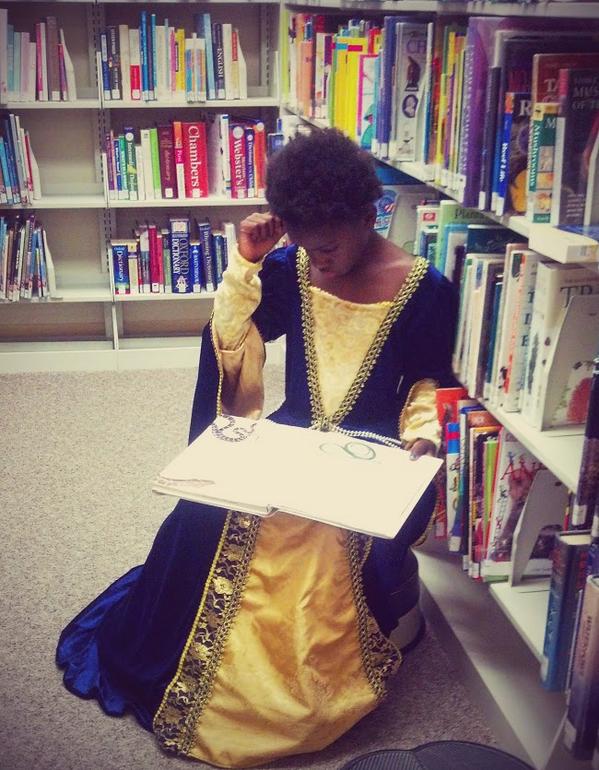 (My daughter loves to read. Here is a picture of her at the library dressed like a princess!)
Book Cover Fun
Just for Fun I photoshopped a few popular YA books to have a person of color on the front.
Under the Never Sky
by Veronica Rossi This is one of my favorite books of all time! The characters are rich, fun, and I wish I knew them in real life. Here is my version with an African American version of Aria on the front. Check out this book on Goodreads and add to your pile!
Under the Never Sky
Something Strange and Deadly
by Susan Dennard Here is my version of Eleanor Fitt! Check out and add this book to your Goodreads, click link below!
Something Strange and Deadly